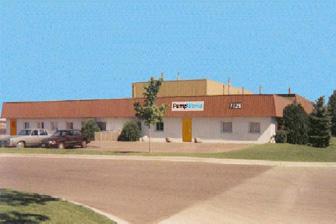 Company Profile
Incorporated in 1994, PumpWorks Inc. was started with the goal of bringing Dual Solenoid Linear Reciprocating Piston technology to all areas of the pump and compressor industry. Although the first successful product brought to market focused on fluid metering and transfer, Dual Solenoid technology is adaptable to air and liquid compression and vacuum applications as well.
Simple, durable, and compact, Dual Solenoid Reciprocating Piston technology can be used to create an entire line of efficient new component products for systems in a variety of industries.
This site will show you some products that are currently available, but it is our aim at PumpWorks to put our resources to work with Original Equipment Manufacturers to customize our technology to fit the needs of their particular applications. We look forward to working with our customers to create Better Designs for Better Products to start the next century.